The NWCC directory is produced annually and provides NWCC (and its members) an opportunity to celebrate its year end award winners, upcoming show dates, club member's names and contact information, as well as information on member clubs. The NWCC directory is also an advertising opportunity for Paint Horse enthusiasts to advertise club show dates, stallions, trainers, trailer and tack stores. Copies are direct mailed to NWCC members and advertisers; the remainder are distributed throughout the Pacific Northwest, at the APHA World Show and APHA convention.
We heard your requests, and are looking forward to making 2019 the best year yet. This year we introduced new discounts for NWCC members, non-profits and multi-page spreads, as well as reduced overall prices. We have later deadlines to accommodate the holidays, and allow clubs to get their shows finalized prior to going to print. 
With that, we also had a big year for distribution! The 2018 directory was distributed at over 20 shows and events across the Pacific Northwest, including Paint, Pinto, Quarter Horse, Arabian and All Breed shows – even making an appearance in Texas at the APHA World Show and APHA Convention!
Thank you to all of our new and returning advertisers in the 2019 Directory. Watch for it at shows this year all around the Pacific Northwest.   
The directory is a full color, saddle-stitched magazine printed on 100 lb gloss cover and 80 lb gloss pages. 
For a complete list of shows and all the information on the directory, please visit Magic Look Design.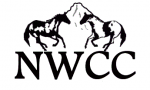 SHOW
Open Show Declaration & Rules
GOVERNANCE
JOB DESCRIPTIONS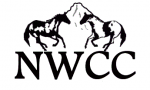 SHOW
Open Show Declaration & Rules
GOVERNANCE
JOB DESCRIPTIONS
SHOW
Open Show Declaration & Rules
GOVERNANCE
JOB DESCRIPTIONS